About us
Rossini's Pizzeria truly specialises in creating the best and most delicious pizza just for your enjoyment. We are located at 2 Andrew Street, Mount Waverley VIC, and we are available for delivery and pickup. We have our wonderful selections of Gourmet Pizzas such as Tandoori Chicken, Tuna Pizza, Smoked Salmon, BBQ Treat, Chicken Satay, Gourmet Vegetarian and Diavolo (If You Dare). You can also order our appetizing Pasta dishes, which include Marinara, Carbonara, Bolognese, Napolitana, Alla Pana, Pollo Funghi and Matriciana. For our Mains, we have Scotch Fillet Steak, Porter House Steak, T-Bone Steak, Chicken Schnitzel, Chicken Parmigiana and BBQ Ribs 500G. You can avail of our delivery and pickup services by clicking on our Order Online button.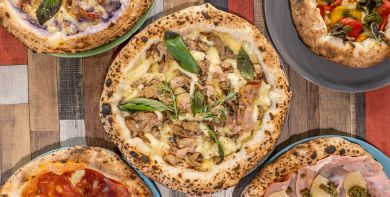 Reviews
Jane
"great food"
15/02/2020
Jane
"We love Rossini's ... always great food and fast delivery."
28/01/2020
Carly
"The hottest food I've ever eaten in a delivery order. Garlic bread could have done a bit more cooking time but pasta was great. Thanks!"
24/01/2020